What Avante School says..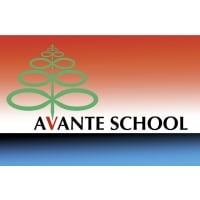 Enjoy learning with us!
If you remember a time when your child enjoyed learning and was excited to go to school, a time when discovery was joy and new ideas were for exploring, and a time when you were amazed at how fast your child could learn…
Avante School is a place where that time will happen again.
We are currently accepting students in grades 2 to 12 and their families who would enjoy:
special programs for imaginative students
combined subjects allowing for large multi-subject programs
custom tailored programs for each student
the freedom to advance more quickly in one or more subjects
rigorous programs that exceed ministry standards
At Avante School, we believe that school should offer:
regular nutrition, culture and activity breaks
frequent field trips and guest speakers
the opportunity to get credit for school projects in the community
parent and community elder involvement
the feeling that school work is connected to real life
Images are provided by schools and/or sourced from school's website and/or school's social media platforms.
Key Facts
School Type: Progressive, Liberal Arts, Special Needs, Gifted Learner Support
Grades (Gender): 2 to 12 (Coed)
Tuition: $ 6,500 – 13,500
Average Class Size: 5
Enrollment Day: Varies  (2 – 12)
Contact Person: Martin Hamm
Post a Review or Comment about this School.
Employment Opportunities at Avante School
There are no upcoming events to display at this time.
Request/Submit Profile Updates
School Administrators, use this form to submit express updates.
Contact us to review all of your school options.
The first 30 minutes are always free.