School Counsellor
Employment Terms: F/T, 18-Month Contract
Start Date: March 2023
With a commitment to equity and fairness, students learn that what makes us different as individuals makes us stronger as a community. A rigorous academic program is supported by accomplished faculty, exceptional co-curricular programming, and state-of-the-art facilities. The UCC experience is underpinned by five core values: learning, pluralism, service, community, and wellbeing. Among its strategic goals is UCC's ambition to become more diverse and inclusive. This is supported by a recog­nition that no learning community is whole without the inclusion and amplification of multiple voices; UCC is committed to fostering belonging, striving for jus­­tice and peace among all people, and addressing systemic and structural forms of oppression.
Position Overview:
School counsellors work to meet the social and emotional needs of students. They collaborate with students, teachers, parents and administrators to support student learning and wellbeing. Our school counselling program is developmental in nature and comprehensive, focusing on academic, social and personal growth for all students. Specifically, this position will assist Preparatory students, teachers, parents and staff in understanding, preventing and addressing learning, behavioural, developmental and emotional challenges.
In addition to providing responsive services and individual student planning, all Preparatory school counsellors collaborate with teachers to deliver a Health & Life Skills curriculum that includes exploration of topics such as wellbeing skills, character strengths, and content from the Ontario Health and Physical Education curriculum.
Note: We are seeking a candidate for this position who has experience in an elementary setting, in particular with young students from 5 to 10 years old (SK-Year 5).
Duties and Responsibilities:
Counselling, Student Wellbeing & Crisis Response
Provide direct counselling to students and related support to families addressing social, emotional, behavioural, developmental and learning challenges;
Provide a comprehensive counselling program for students, including individual and/or small group counselling/social skills training;
Work with the school-wide counselling team to ensure an articulated counselling program and a safe, healthy school environment;
Develop, plan, deliver & assess Health & Life Skills classes in the Preparatory School;
Make recommendations to support academic, behavioral, social & emotional needs based on data;
Coordinate with other counsellors and administration on student transition/orientation and transition between grades;
Crisis intervention services that support students following natural disasters, violence, abuse, death or suicide by a student; both at divisional and whole school level;
Adapt counselling techniques to meet the needs of a diverse school population.
Collaboration
Collaborate closely with other school counsellors, the Prep Leadership Team, Centre for Learning, Student Health Services & other relevant personnel to ensure the academic and wellbeing programming meets the needs of students;
Work closely with Centre for Learning, teachers and school psychologist to develop appropriate social emotional interventions for students; collaboratively support & implement OPRs, support plans & Behavioural Plans for identified students;
Participate and/or facilitate Student Support Team meetings, IST meetings and referral processes to ensure students' needs are understood and met;
Build capacity by providing consultation & coaching to faculty & staff;
Act as a liaison with community agencies and allied professionals.
Professional Learning
Engage in professional development to ensure current research-supported practices are in place;
Conduct family workshop sessions around pertinent issues relating to the social emotional wellbeing of students, parenting & positive communication;
Lead and design professional development for teachers around pertinent issues relating to social emotional learning, wellbeing & behavioural management techniques;
Provide support and guidance to teachers of Health & Life Skills (HLS).
School Culture
Actively support and contribute to a positive school culture & climate;
Contribute to the development of systems and practices that enhance learning and maintain a positive school atmosphere.
Other
Contribute to UCC's co-curricular program;
Consult with Children's Aid if required.
Knowledge, Competencies and Experience:
Completion of university, college or other registered counsellor program. Current registration and membership in good standing with the appropriate accredited association (ie: Ontario College of Social Workers and Social Service Workers, College of Registered Psychotherapists of Ontario, Ontario Association of Child and Youth Care);
A Bachelor or Master Degree in Social Work is an asset or advanced mental health degree such as a Masters or PhD in Psychology, Counselling, Child and Youth Studies or Social Work;
Five years of general experience of counselling children, youth and families. Strong preference for experience in an elementary school setting or similar educational environment;
Experience with young children (SK-Year 5) and an understanding of the school environment is preferable;
Experience in crisis management & response is an asset;
Experience teaching in a classroom setting is desirable;
Experience of using technology in ways that are consistent with ethical and responsible professional practice;
Knowledge of local and regional community resources in order to promote timely referrals for students and families is essential;
Knowledge of how to apply provincial policies and regulations in the delivery of school counselling services;
Knowledge of emerging social emotional issues affecting children and youth, and recommended research-based solutions;
Knowledge of standards, emerging issues and best practices for the development and delivery of wellbeing programs;
Knowledge of how to maintain confidentiality of student records and information;
Ability to assess emergency situations of social and emotional nature and determine immediate appropriate action and follow-up requirements;
Ability to interact with students, staff and parents on highly sensitive issues, provide advice and guidance, and gain their confidence;
Ability to determine when and how to contact other health care professionals regarding the care of individual students or the student body in general, and to determine the appropriate disclosure of information;
As a condition of employment, a current Vulnerable Sector Screening Police Record Check is required.
If you have the majority of the qualifications we're looking for, we encourage you to express your interest by submitting your application.
What we Offer:
Opportunities for professional development to support life-long learning of skills and knowledge;
Floating holidays that recognizes our employees diverse religious and cultural practices; offers three paid floating holidays per year instead of three statutory public holidays of their choosing.
Excellent mental health, medical and dental benefit plans (including Health Care and Lifestyle Spending Accounts, Employee Assistance programme and onsite wellbeing programming;
Paid volunteer time off to become involved in you're communities, lending voluntary support to programs
Ongoing community events and employee social events throughout the academic year;
Fabulous collaborative team members and colleagues;
Generous pension / retirement plan and paid time off plans: vacation / holidays, personal emergency leave, personal leave, parental leave top-up and flexible self-funded leaves;
Free on campus parking;
Opportunity for casual dress days.
UCC is an Equal Opportunity Employer and values diversity, encouraging applications from all qualified individuals and welcoming applications from women, visible minorities, Aboriginal peoples, persons with disabilities, and LGBTQ persons. UCC embraces pluralism – celebrating differences, cherishing similarities, and giving voice to multiple perspectives. If you are contacted regarding a UCC opportunity, please advise if you require any accommodations.
Please apply online by creating a "Management/Professional" profile account by Tuesday January 31, 2023. We thank all candidates in advance; however, we will contact only those selected for an interview.
To learn more about us please visit our site at www.ucc.on.ca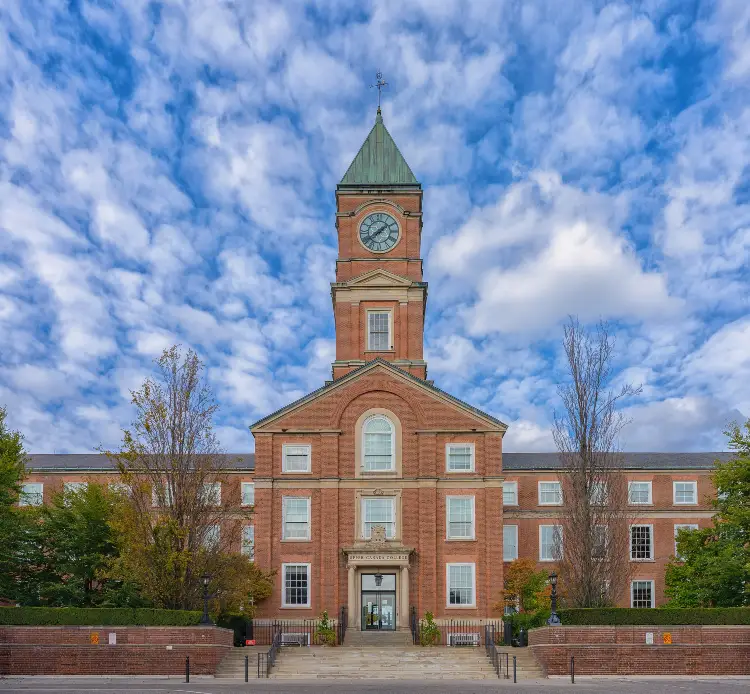 Office
376 Victoria Ave. #200
Westmount, Quebec H3Z 1C3
Hours
M-F: 9:00 – 17:00
S-S: By Appointment
Call Us
(438)-300-6190
(866)-300-9181
Join our Newsletters to stay informed. Receive the latest news and updates from SchoolAdvice each month. Family, Educator, and School editions.