Director of Admissions
The Hill Academy was founded in 2006 to provide optimal academic and athletic programming for dedicated student-athletes. Hill graduates have been placed in some of the most prestigious academic and athletic institutions in the world, and many have gone on to become premier professional athletes in their sport. The Hill Academy is an ideal educational setting for students who are committed to striving academically, and who would like an opportunity to take an in-depth exploration into their respective sport.
Job description for the Director of Admissions,
Reporting to Patrick Merrill, VP of Business Development and Advancement
Salary: An attractive salary and package is available, dependent on qualifications and experience.
Type of position: Full time
Start date: As soon as possible
The Hill Academy is an independent day and boarding school (Grades 5 through 12, with an optional PG year)
Located in Caledon ON, just 45 minutes north of the GTA, the campus sits on 134 acres of beautifully forested land. The new campus will offer students a state-of-the-art athletic training experience, with new gym facilities, running and hiking trails, turf field, exclusive off-site rink access, and an expansive boarding complex.
The Role
The Director of Admissions role at the Hill represents an exciting opportunity to be at the heart of the school's strategic vision for the future. The Director of Admissions, Marketing and Communications will provide strategic planning and leadership in each of the areas named in the job title.
Admissions – to oversee student recruitment and develop and implement recruitment strategies to ensure that the school's recruitment targets are met; to be responsible for all aspects of the school's admissions process with a view to maximizing the number of inquiries, campus visits, applications, and acceptances, while ensuring that retention levels remain strong from year to year.
Events – to oversee recruitment and public relations events from open house days, hosted events, to social events and special occasions.
Alumni – Provide support to the Alumni and Friends of The Hill Academy.
Management and leadership
This is a crucial leadership role at The Hill Academy. This position reports directly to the VP of Business Development and Advancement and will be a member of the School's Senior Leadership Team (SLT). It is expected that the post holder will provide expert advice, guidance, support, and regular briefings to colleagues on the SLT and make presentations to the Board of Directors if required.
The Director of Admissions, Marketing and Communications will chair the weekly Marketing & Admissions meeting. There will be a close working relationship with the Director of Finance and other SLT colleagues, particularly those with responsibility for specific teams.
They will inspire, motivate, and guide everyone who contributes to the marketing and admissions functions and will provide training and mentoring as necessary.
Planning, reporting and budget management
After consultation with the SLT and other key staff, the Director of Admissions will take responsibility for developing an admissions strategy and supporting action plans detailing admissions activities designed to meet the strategic needs and objectives of the school. Based on appropriate research, these plans will set out the targets, priorities, timetable and resourcing of marketing and admissions activities. They will also manage all the budgets associated with these activities and report regularly on progress to the SLT.
Specific responsibilities 20490 PORTERFIELD ROAD, CALEDON, ON L7K 1S7 CANADA TEL: 519-941-9917
Admissions Management
Provide leadership to team members involved in recruiting students and create a consistent admissions process, ensuring the processes are timely, effective, efficient, and meet best practices
Ensure that the communications process is a well-managed, personal and is a positive experience for prospective students and families.
Event Management
Manage arrangements for recruitment events, Open House Days, and other visits by prospective families, students, and recruiting agents, working closely with the SLT and relevant colleagues.
Data management
Implement and manage a system of regular forecasting of admissions figures
Maintain the database, ensuring that all information on the enquiry form and in subsequent interactions by phone, email or in person is captured and recorded to facilitate proactive admissions management
Track, manage, analyze, and report on all elements of the admissions process including inquiries, visits, applications, acceptances, and retention.
Relationship Management
Be the face and voice of the Hill, providing a welcoming, warm, professional, and efficient point of contact between prospective families / agents and the school
Ensure that all staff and those involved with admissions and assessment, offer a consistently warm welcome and outstanding customer experience.
Oversee communications with prospective parents by telephone, email, and letter and at school events.
Compliance
To ensure all international students have visas that meet Canadian Immigration requirements and keeping the necessary documentation on file.
Interested candidates are invited to send a Resume and Cover letter to both: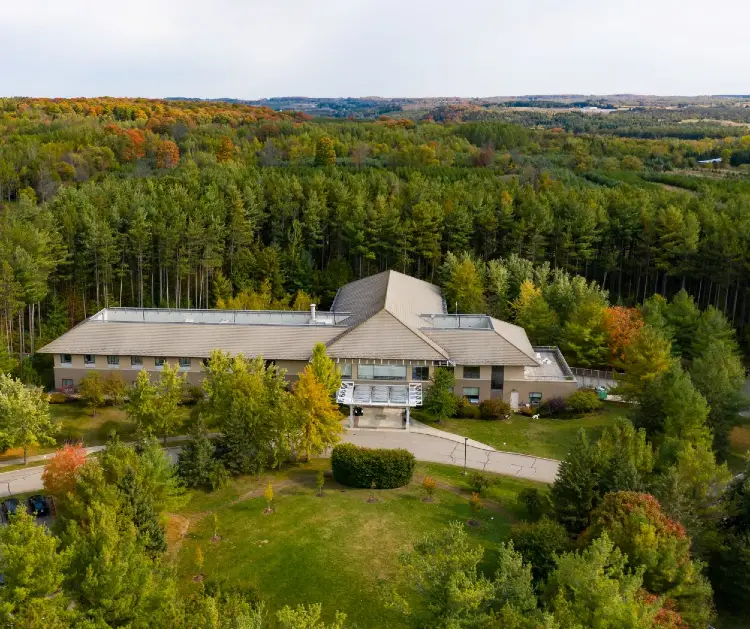 Office
376 Victoria Ave. #200
Westmount, Quebec H3Z 1C3
Hours
M-F: 9:00 – 17:00
S-S: By Appointment
Call Us
(438)-300-6190
(866)-300-9181