Director of Admissions
An IB World School, St. John's School is an independent, co-educational, non-denominational, university preparatory day school situated in the Kitsilano neighborhood of Vancouver. Serving 580 students from Junior Kindergarten to Grade 12 in an urban setting, St. John's boasts a vibrant, accomplished, well rounded, and welcoming student community striving for excellence in academics, athletics and the arts.
St. John's School is a member of the Canadian Accredited Independent Schools and the Independent Schools Association of BC, an associate member of the National Association of Independent Schools, USA and an IB World School offering the Primary Years, Middle Years and Diploma Programs. St. John's values courage, curiosity, integrity, respect, and wellness and develops confident life-long learners who make a difference in their communities. One hundred percent of graduates are accepted by the best post-secondary programs around the world.
With the retirement of the current Director of Admissions, there is an exciting opportunity to build on St. John's School's strong reputation and strengthen the school's position as a top independent school in British Columbia. Reporting to the Head of School, the Director of Admissions will be a key member of the senior leadership team, accountable for all activities involving admissions to the school. The Director of Admissions is the key ambassador for the school and provides strategic direction and ensures the admissions process continues to reflect the school's missions, values, and policies. They will join a school that is well-governed, financially secure, staffed by highly motivated and committed teachers and staff, and embraced by enthusiastic students and supportive parents.
St. John's School is seeking a committed, confident, and passionate leader with a proven track record of success in Admissions at an independent school. The Director of Admissions will be a strong relationship-builder and will actively collaborate and connect with all members of the school community. The candidate should possess a postsecondary degree in education, public relations, communication, educational administration or a related field. Candidates with teaching background and experience in International Baccalaureate will be preferred. The candidate should have a minimum of five years in education, and two years of experience in admissions, in a leadership role.
Visit www.stjohns.bc.ca for more information about the school.
Applications
All interested candidates should indicate your interest and request the candidate profile from Ms. Catriona Cheng, Director of Finance and Human Resources, at [email protected].
St. John's School is an Equal Opportunity EmployerSt. John's School is committed to building a diverse and inclusive workforce by ensuring a barrier-free work environment. We welcome applications from all qualified job seekers, from BIPOC (black, indigenous, and people of color), persons with disabilities, 2SLGBTQ (persons of all sexual orientations and genders). If you are an applicant with a disability, we will work with you to make reasonable workplace accommodations you may need for your best work performance.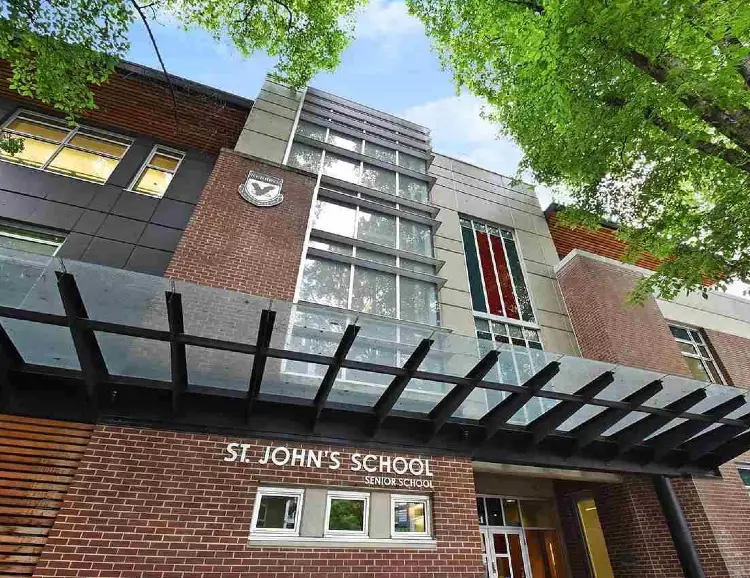 Office
376 Victoria Ave. #200
Westmount, Quebec H3Z 1C3
Hours
M-F: 9:00 – 17:00
S-S: By Appointment
Call Us
(438)-300-6190
(866)-300-9181