School Counsellor
Rundle College is an independent, coeducational, day school that was founded in 1985 and provides an outstanding educational experience for approximately 1160 students in Kindergarten through Grade 12. In addition to academic achievement, Rundle's programs emphasize character development, leadership training and good citizenship.
Rundle College Society is a not-for-profit corporation with approximately 175 faculty and 37 staff, it has a strong presence in the community as an established employer.
Rundle College is committed to its Mission: to create a nurturing, engaging environment that provides an enriched, personalized education, preparing students for an ever-changing world. Rundle College will help students discover their potential, challenge them to attain their best and celebrate with them when they do.
Position:
Rundle College is looking for a dedicated School Counsellor who will work closely with the school Principals and Student Services team to help students in the areas of personal/social growth, and academic and executive functioning support. Grade levels may run the full range of Kindergarten to Grade 9. The School Counsellor will engage with students, parents, staff and other stakeholders to support each student in achieving their potential.
Duties and Responsibilities
Initiates and coordinates personal, social and emotional counselling for students.
Provides academic support to students in terms of executive functioning and classroom accommodations.
Confers with parents/guardians, teachers, administrators and other professionals to discuss student issues, determine approaches to resolving problems, and determine priorities for resource needs for students.
Maintains accurate and complete documentation in accordance with legislation, regulations and policies.
Assists in the coordination of events that benefit students and foster mental health and wellness.
Demonstrates knowledge of counselling theories by selecting appropriate models and techniques for individual counselling in areas such as anxiety and depression.
Keeps abreast of current community resources and determines how these resources may be beneficial to the student and family.
Implements best practices in accordance with legislation and policies that relate to students and families such as child protection/child abuse, inclusive education, attendance, and privacy.
Contributes to positive school culture through involvement in the co-curricular program and student life activities.
Offers training and resources about topics related to mental health and executive functioning to teachers and parents.
Qualifications
Minimum 4 year Bachelor Degree in Counseling or a related field.
Master's Degree preferred.
Minimum 2 years of counselling experience in an educational setting.
Experience working with youth experiencing social/emotional difficulties.
Demonstrated ability to work with a multi-disciplinary team.
Excellent assessment, interviewing, and counselling skills.
Must possess the ability to make independent decisions, and take initiative, when circumstances require.
Able to effectively communicate both verbally and in writing.
Good organizational, time management and prioritizing skills.
High level of sound and independent judgment, reasoning, and discretion.
Strong morals and ethics, along with a commitment to staff and student privacy.
Technical and communication skills necessary to engage with stakeholders online.
How to Apply:
All qualified candidates are encouraged to apply and express their interest in confidence through our Talent Community on ADP. We appreciate all applications, however only those candidates selected for an interview will be contacted.
Rundle College adheres to the Employment Equity Act. Please contact the Rundle College business office at 403-291-3866 for further details or if you require any information in an alternate format.
*** PREFERENCE WILL BE GIVEN TO INTERNAL CANDIDATES ***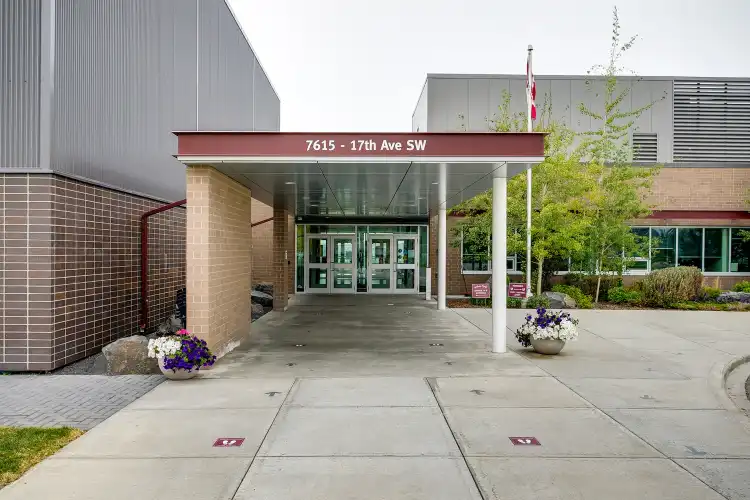 Office
376 Victoria Ave. #200
Westmount, Quebec H3Z 1C3
Hours
M-F: 9:00 – 17:00
S-S: By Appointment
Call Us
(438)-300-6190
(866)-300-9181