Multiple Teaching Positions
THE RIDLEY DIFFERENCE
Founded in 1889, Ridley College is a co-educational boarding and day school with over 750 students in JK to Grade 12 from more than 55 countries worldwide. Education at Ridley is 'learner-centred' and inquiry-based, enhanced by the International Baccalaureate (IB) curriculum. It places students at the heart of the learning experience and develops curiosity, open-mindedness, and agile thinking and doing. Guided by our vision, we aim to inspire flourishing lives to transform our globe.
We strive as a community to create a culture of belonging on campus based on trust, collaboration and cooperation, and to promote and deepen these shared values in all we do. Joining the team at Ridley means you are committed to life-long learning and development, have integrity and value being of service in a richly diverse community. Attracting, developing and retaining people who thrive in Ridley's positive education culture that recognizes and celebrates individual strengths is critical to our success.
Ridley College is located on 90 picturesque acres in St. Catharines, Ontario, in the heart of the Niagara Peninsula and is comprised of a stunning blend of century-old buildings housing modernized technology. Our new, state-of-the-art teaching and learning facilities, slated to open in early 2024 as part of the ongoing Campaign for Ridley, will continue to reshape the learning experience for future generations of Ridleians and uphold Ridley's place as a global leader in education.
Ridley's teaching facilities are second to none. All teaching spaces have a wireless network and Internet access and are equipped with SMARTBoard technology.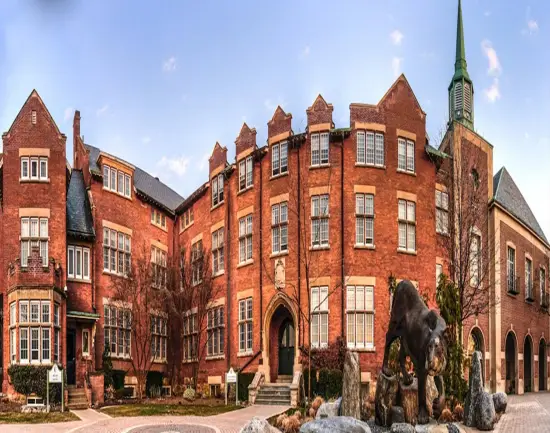 Office
376 Victoria Ave. #200
Westmount, Quebec H3Z 1C3
Hours
M-F: 9:00 – 17:00
S-S: By Appointment
Call Us
(438)-300-6190
(866)-300-9181