Assistant Head of House – Lower/Middle School
Ridley College
THE RIDLEY DIFFERENCE
Founded in 1889, Ridley College is a co-educational boarding and day school with over 750 students in JK to grade 12 from more than 55 countries worldwide.  The Ridley experience integrates a traditional liberal arts education with individual learning enhanced by the principles of positive psychology, the International Baccalaureate continuum program, a learner-driven culture and campus community, exceptional athletics and dynamic arts programs, and a commitment of service to others.  This unique combination prepares meaningful and flourishing lives by teaching the habits of mind, body and spirit, and the values needed to lead in a global society. 
Ridley College is located on 90 acres in St. Catharines, Ontario in the heart of the Niagara Peninsula and is comprised of a stunning blend of century old buildings housing modernized technology.
OUR TEAM
Ridley offers the prospect of being part of a high-performance team in a nourishing workplace community that encourages collaboration, innovation, inclusivity and curious minds, and where grit and perseverance are assets.  Joining the team at Ridley means you are committed to life-long learning and development, have integrity, and value being of service in a richly diverse community.  We cultivate the full potential in each of our students by having a caring, committed and world-class team.  Attracting, developing and retaining people who thrive in Ridley's positive education culture that recognizes and celebrates individual strengths is critical to our success.
OVERVIEW
We are currently seeking an Assistant Head of House to support our Lower/Middle School boarding residence for the upcoming 23/24 school year.  This residence supports approximately 30-35 female and male boarders from Grades 6-8.  If you are considering a career in education or you have experience working with young people as a coach, mentor or youth leader or have recent experience working in a boarding school environment, we encourage you to apply.
Working with the Head of House, Residential Dons, and Dorm Academic Advisor, this role will share responsibility for the general welfare, safety, pastoral care and personal development of the students in their care. Duties include scheduled mornings/evenings and alternating weekends in conjunction with the House Team.  In addition, the Assistant Head of House will support the Lower and Middle School community providing supply teaching coverages and will coach three terms of sport.
When on duty, the Assistant Head of House takes full responsibility for the operation of the residence by ensuring morning routines, bedtime and settling the house, plus;
Be visible and accessible to support and listen to the students, in order to develop a student-centred environment
Deal with any disciplinary problems in a firm, fair, caring and restorative manner
Work with the House Team to maintain a healthy routine of life for each student and ensure that standards of cleanliness and personal hygiene are met
Address medical, social and personal emergencies when they arise
Be knowledgeable of the various support resources available to the students at the school
Planning and developing stimulating activities in the House either independently or through collaboration with others
Planning and leading off-campus Sunday excursions within the Niagara and Greater Toronto Areas
Actively participate in House outings, events and activities and chaperone as needed
Collaborate with the Head of House for weekly House meetings
Regularly document observations and conversations in the form of duty notes
Managing House social media accounts and post within the social media and brand guidelines
Partner with teachers, coaches, the Health Centre, the Learning Centre and parents in a respectful relationship to support each student
SKILLS & EXPERIENCE:
The successful candidate will be mature, discrete, have a high energy level, can build a strong rapport with students, and have the ability to promote the values and philosophies of Ridley College.  Flexibility and adaptability are key attributes required for this role as hours of work and the work week will vary in accordance with the coverage schedule for the boarding house, co-curricular activities this position oversees, emergency situations and any supply teaching coverages provided. 
Recent B.Ed. graduate with Primary/Junior/Intermediate qualifications is considered an asset
Demonstrated experience working with youth (ages 11-14)
Self–starter, interested in the growth and development of our students
A mature, confident adult with the ability to take charge and lead by example
Globally minded and open to diversity of cultures at Ridley College
Previous experience working within a residential environment would be an asset
Possess an empathetic, patient and nurturing disposition
Understanding of restorative practises
Have excellent communication, listening, time management and mediation skills and be a collaborative problem solver
Proven ability to be a team player, positive, optimistic, collegial and forward thinking
Athletics coaching and experience in the Arts would be considered an asset
Current certification for First Aid, CPR/Defibrillator, Mental Health and First Aid would be considered an asset
OUR OFFER
This position will be provided with housing that includes a kitchen, one bedroom, bathroom and living space.
Ridley College offers a positive and inclusive workplace community with a competitive compensation package including the Ontario Teacher's Pension Plan where applicable; innovative, challenging and rewarding opportunities; a learning environment that promotes professional development and personal growth; active community involvement; and, a beautiful campus setting in the heart of Niagara that engages and inspires our employees to flourish.
HOW TO APPLY
Qualified applicants are encouraged to apply through:
https://easyapply.co/job/assistant-head-of-house-burgoyne-house-1?rcid=schooladvice
Deadline for applications: January 20, 2023
As a condition of employment, a satisfactory Vulnerable Persons Screening Report must be provided. While all applicants are thanked for their interest, only those chosen for interviews will be contacted.
Ridley College is committed to fostering an inclusive, accessible and equitable environment where everyone feels respected, valued and supported.  Accommodations are available for applicants with disabilities throughout the recruitment process.  If you are selected to participate in the recruitment process, please inform Human Resources of the nature of any accommodation(s) that you may require in respect of any materials or processes used in order to ensure your equal participation.
"We inspire flourishing lives to transform our globe."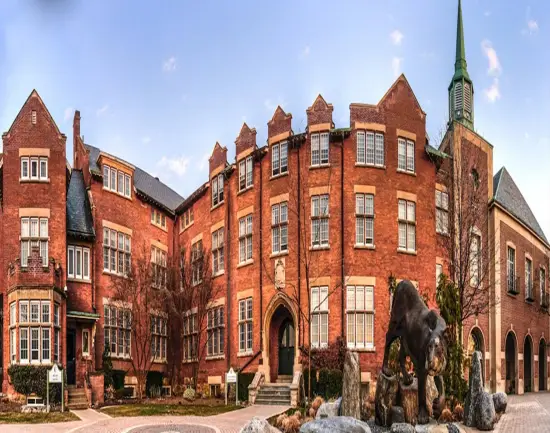 Office
376 Victoria Ave. #200
Westmount, Quebec H3Z 1C3
Hours
M-F: 9:00 – 17:00
S-S: By Appointment
Call Us
(438)-300-6190
(866)-300-9181