Deputy Head of School
Reporting to the Head of School, the Deputy Head of School will play a significant role in ensuring Fraser Academy is strategically positioned to serve the needs of students with dyslexia. We seek a highly skilled educator who embodies Fraser Academy's mission and values and has a clear passion for serving our students.
This talented leader will work closely with, and support, the Head of School in the delivery of the Fraser Academy Strategic Plan, all policies, and decisions. The Deputy Head of School represents the Head of School in his absence.
The successful candidate will be a member of the Senior Leadership Team, responsible for overseeing the day-to-day operation of the School. The Deputy Head of School will be responsible for a number of key administrative functions in student life, academic programming, and risk management. The successful candidate must model excellent practice and be energetic, forward thinking, highly accountable, a hands-on worker, and able to motivate those around them.
Responsibilities:
Planning
Act as the liaison with the Ministry of Education on all curricular and student life regulatory requirements
Review activity risk assessments and ensure emergency procedures and drills are performed
Develop the supervision schedule to ensure adequate coverage
Administer the updating and preparation of the School calendar
Leading
Lead the Director of Counselling to providing school-wide wellness
Lead the Directors of Athletics and Outdoor Education in ensuring risks are appropriately assessed and mitigated
Collaborate closely with the Student Life Leadership Team (SLLT) and the Educational Leadership Team (ELT) in supporting school-specific programs
Coach faculty by supporting their professional growth, interpersonal relationships with staff and students, and communication with families
Conduct professional development and faculty evaluations
Oversee and ensure the integrity of all Ministry of Education report submissions (1701, ES Audit, etc.)
Oversee school-wide events, including graduation and recognition day ceremonies
Executing
Review, revise, and publish the Fraser Academy Handbooks including relevant policies
Manage the School's daily and weekly schedules including assemblies, emergency drills, and closures
Support members of the leadership team in the execution of major school and community events, student events, retreats, and travel
Participate in the admissions interview process and onboarding for new students
Support the recruitment interview process for new faculty
Communicate with families regarding concerns brought forward by the Student Life Leadership Team and the Educational Leadership Team
Communicate proactively and address concerns brought forward by neighbours within our immediate community
Complete all other duties as assigned by the Head of School
Competencies:
Committed Collaborator – work collaboratively with the team to achieve the School's goals and objectives, consistently consider the team when developing new ideas or programs, the walking definition of a team player, engage with others to solve problems and make improvements
Excellence – demonstrate confidence, excellent teaching practice, impeccable integrity, excellent relationship-building skills with all constituents, and superb written and verbal communication
Inspired Leadership – act in the best interests of the students and the school at all times, consistently integrate the School's goals and objectives into all decisions and planning, and work through programs from inception to implementation
Loyal Ambassador – be recognized as a passionate, strategic, articulate, and sincere ambassador of the School, to both our internal and external constituents, always acting as a representative of the School
Management – demonstrate the ability to prioritize tasks and responsibilities, meet deadlines, and multi-task in a demanding, fast-paced professional environment
Sound Judgement – demonstrate sound judgement, the ability to problem-solve and make good logical decisions
Continuous Improvement – Model the willingness and ability to continually improve, including learning from experiences and trying new things
Requirements:
A valid BC teaching certificate
5+ Years of classroom and teaching experience, preferably with dyslexic learners
3+ Years in a leadership role in an education environment
3+ Years in mentoring and supporting staff
Experience facilitating success oriented parent conferences
Strong understanding of the BC Ministry of Education and the BC Curriculum
Master's Degree in Education, or a related field
Completed Orton-Gilligham (OG) Classroom Educator Training (or equivalent) or to be completed within 1 year
Interested applicants are invited to submit a letter of interest alongside their resume that describes their professional experience as it relates to the Deputy Head of School position by February 3, 2023.
This appointment of the Deputy Head of School position is effective August 1, 2023.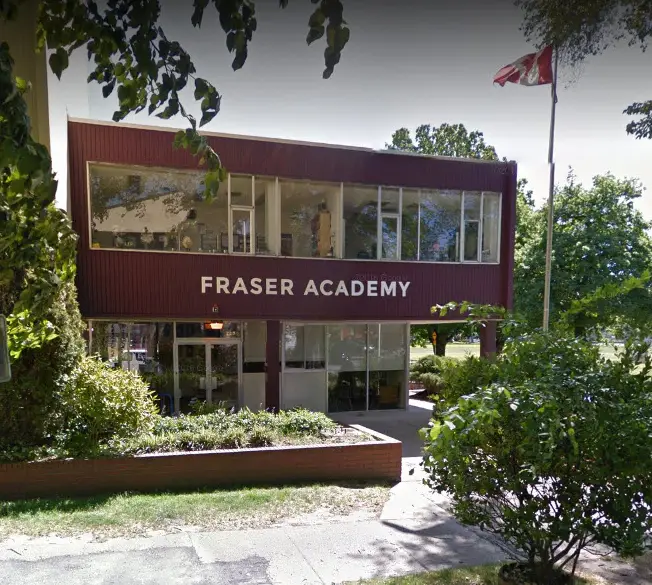 Office
376 Victoria Ave. #200
Westmount, Quebec H3Z 1C3
Hours
M-F: 9:00 – 17:00
S-S: By Appointment
Call Us
(438)-300-6190
(866)-300-9181