Villa Maria High School
Enseignant de français
Who we are
Villa Maria is a private co-educational high school focused on student success. In a constantly changing world, our school advocates personalized support, coupled with a stimulating environment. Our English and French sector students get to experience a bilingual learning environment.
By harnessing technology in the service of education, we inspire our students with a pedagogical approach that's innovative, effective and student-centered.
Position: Enseignant de français
Start: 2019-09-23
School: Villa Maria High School Profile
City: Montreal, Quebec
Posting Date: 2019-09-18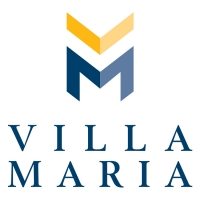 Connect with Villa Maria High School
Career Opportunities at Villa Maria High School
School Organization Technician Villa Maria
Assistant Director Villa Maria
Enseignant de français Villa Maria
There are no other open positions posted at this time.
Update this Career Posting
School administrators, please submit updates/changes below.  Update time is 1-2 hours for subscribing schools & 3-5 days for non-subscribing schools. Subscription details here.
Create A Free SchoolAdvice Educator Profile
Promote Your Skills as a Professional Educator.
Connect with Independent Schools.