Miss Edgar's & Miss Cramp's School
Chemistry | Senior Science Teacher
Who we are
Limitless learning in a world of possibilities:
Together we will lead and inspire every girl, every day, in every way.
Position: Chemistry | Senior Science Teacher
Start: 2019-08-05
School: Miss Edgar's & Miss Cramp's School (ECS)
City: Montreal, Quebec
Posting Date: 2019-05-28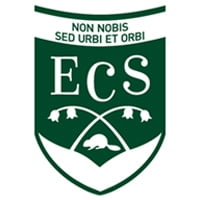 Miss Edgar's and Miss Cramps School
Connect with Miss Edgar's & Miss Cramp's School
Update this Career Posting
School administrators, please submit updates/changes below.  Update time is 1-2 hours for subscribing schools & 3-5 days for non-subscribing schools. Subscription details here.
Career Opportunities at ECS
There are no other open positions posted at this time.
Create A Free SchoolAdvice Educator Profile
Promote Your Skills as a Professional Educator.
Connect with Independent Schools.